Odds Links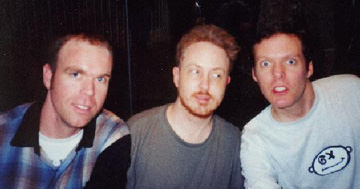 'What ya looking at Steven?'
Official Odds Home Page
(This is Odds official home page. It's pretty nice and even has a little tour diary that Craig undates every once in a while with funny stories and whatnot.
"Official Unofficial" Odds Web Page
This is largest fan-based Odds page that I know of. It's run by Kevin Gandel and he does a great job. You can join a really great mailing list that he maintains (Craig reads it too when he gets the chance). Go check it out!